John Alvison
Land Grant Record, 1804, Botetourt Co. Va.
Page 135

Page 136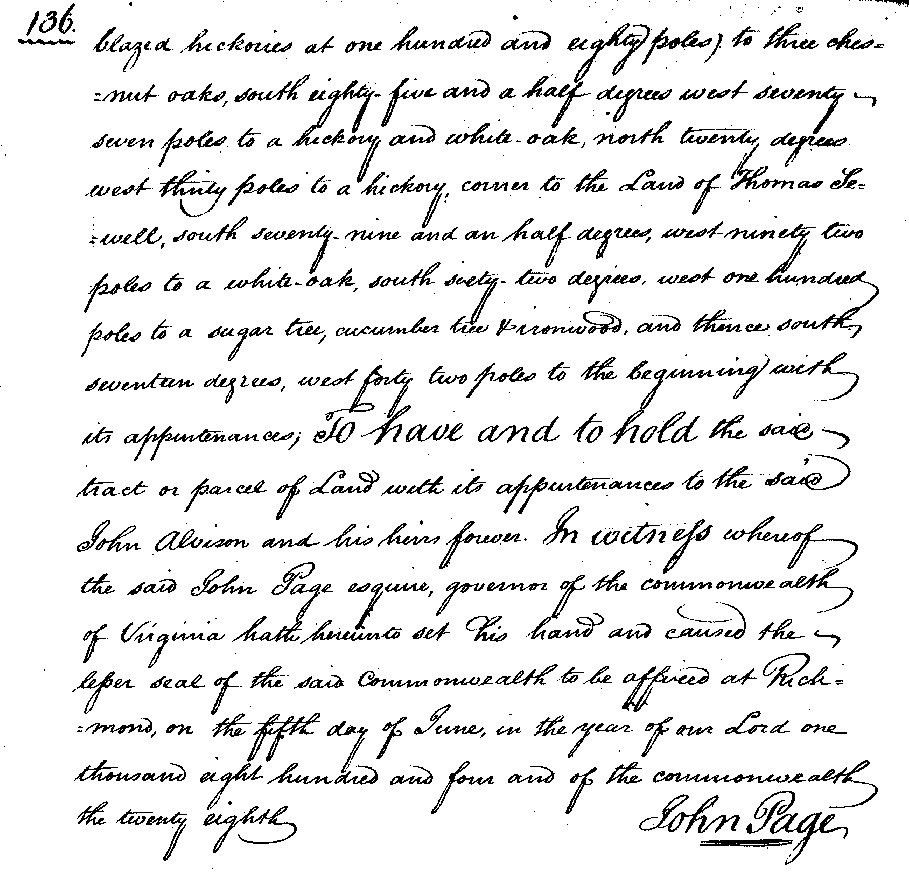 GRANTEE  Alvison, John. grantee.  [part of grant to Joseph Dennis]
DATE  5 June 1804.  
NOTE  Location: Botetourt County.  
NOTE  Description: 422 acres on Rennicks Run, a branch of James River.  
NOTE  Source: Land Office Grants No. 53, 1804, p. 135 (Reel 119).  
NOTE  Part of the index to the recorded copies of grants issued by the 
Virginia Land Office. 
The collection is housed in the Archives at the Library of Virginia.  
OTHER FORMAT  Available on microfilm. Virginia State Land Office. 
Grants A-Z, 1-124, reels 42-190; Virginia State Land Office. Grants 125- , reels 369-.  

Who is this Joseph Dennis. Was this land given in Joseph's will to John Alvison?