John Spencer Alverson
Soldiers Pension #S-30,819
Revolutionary War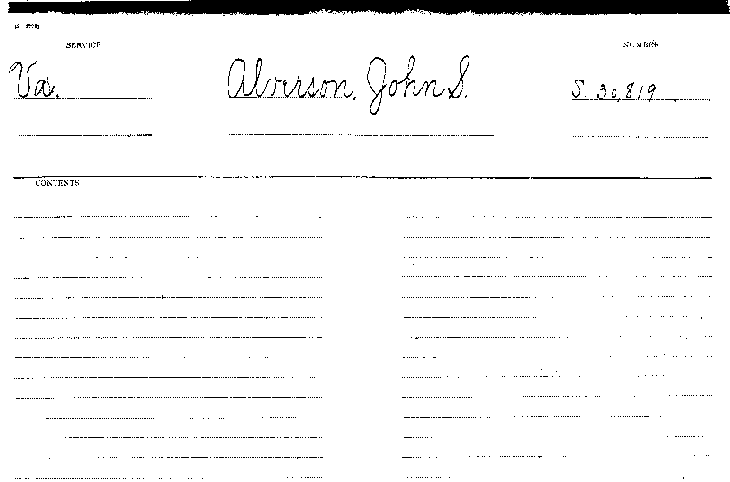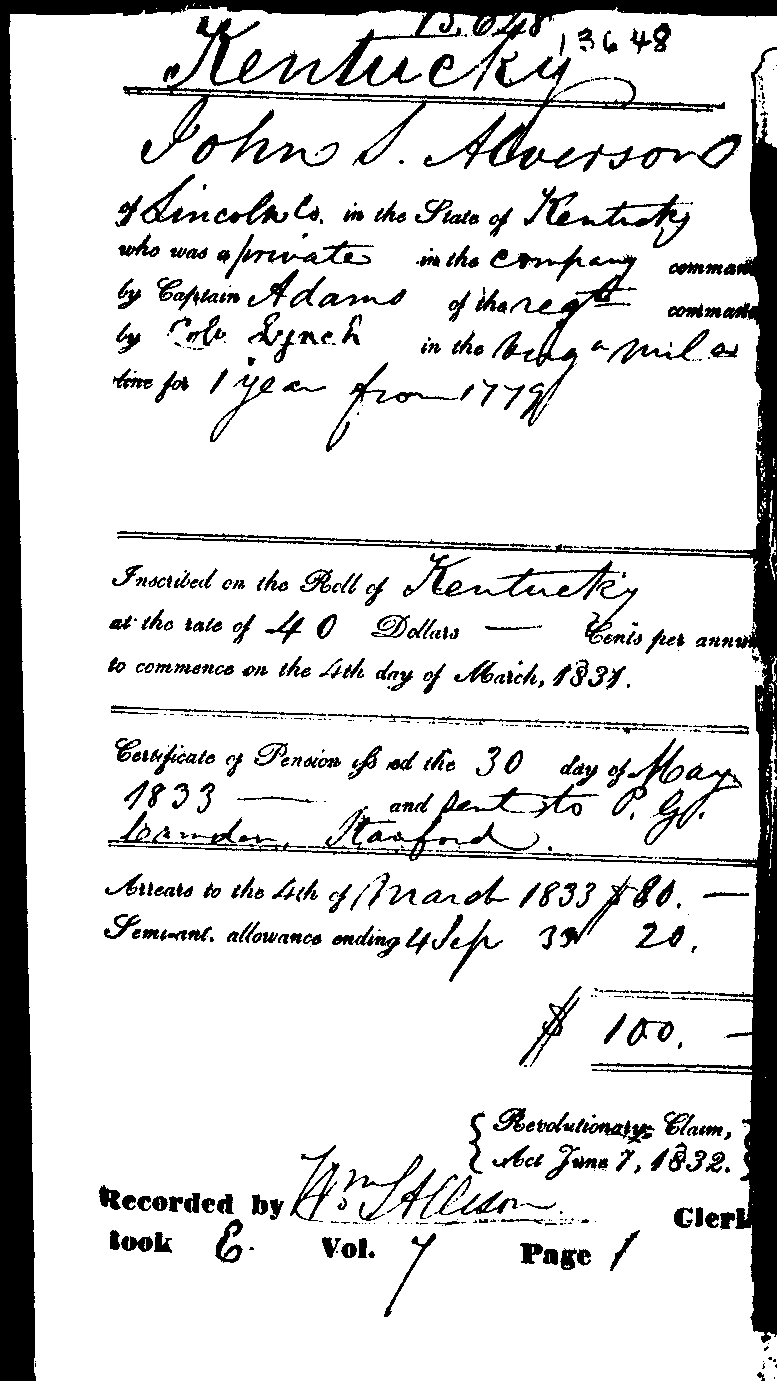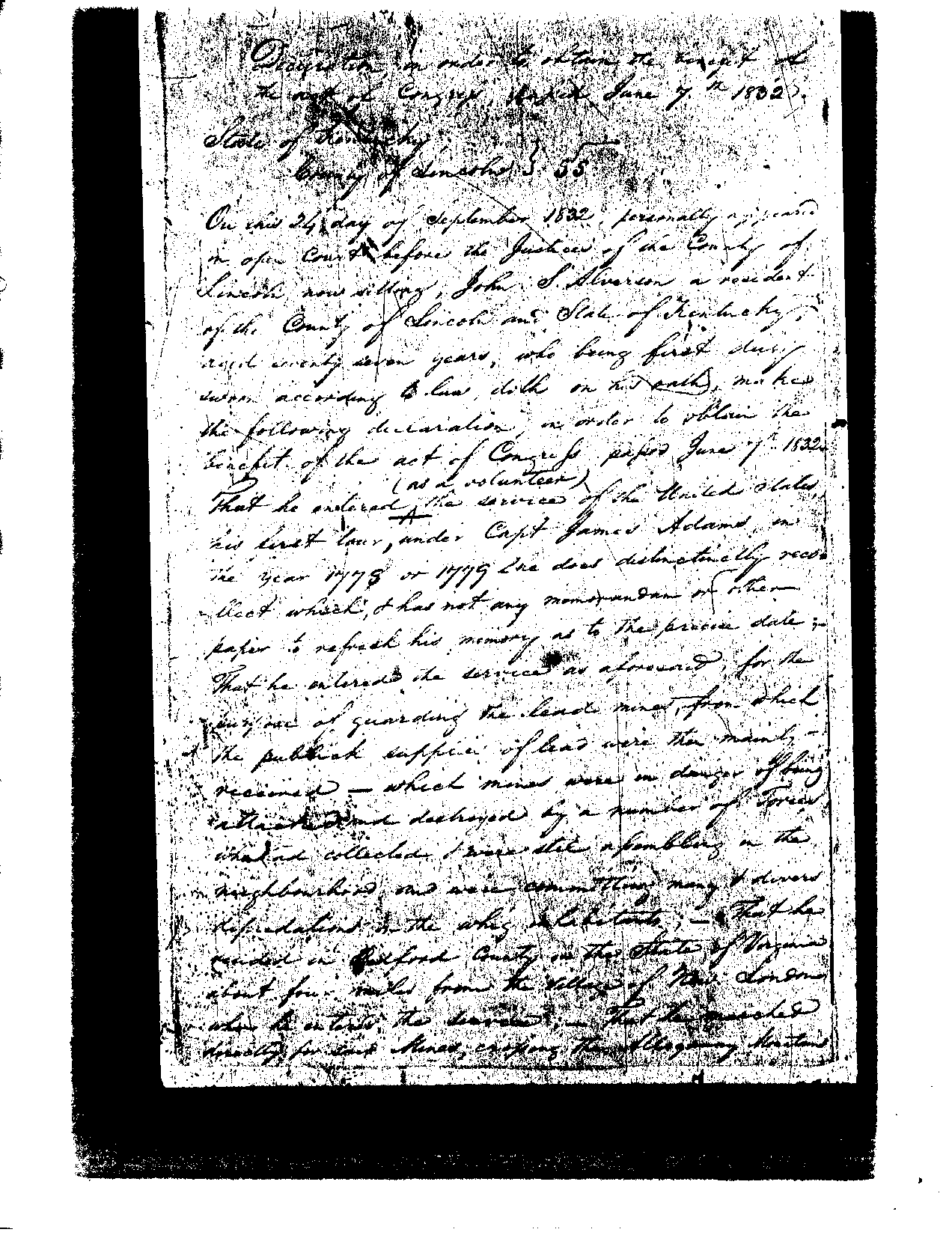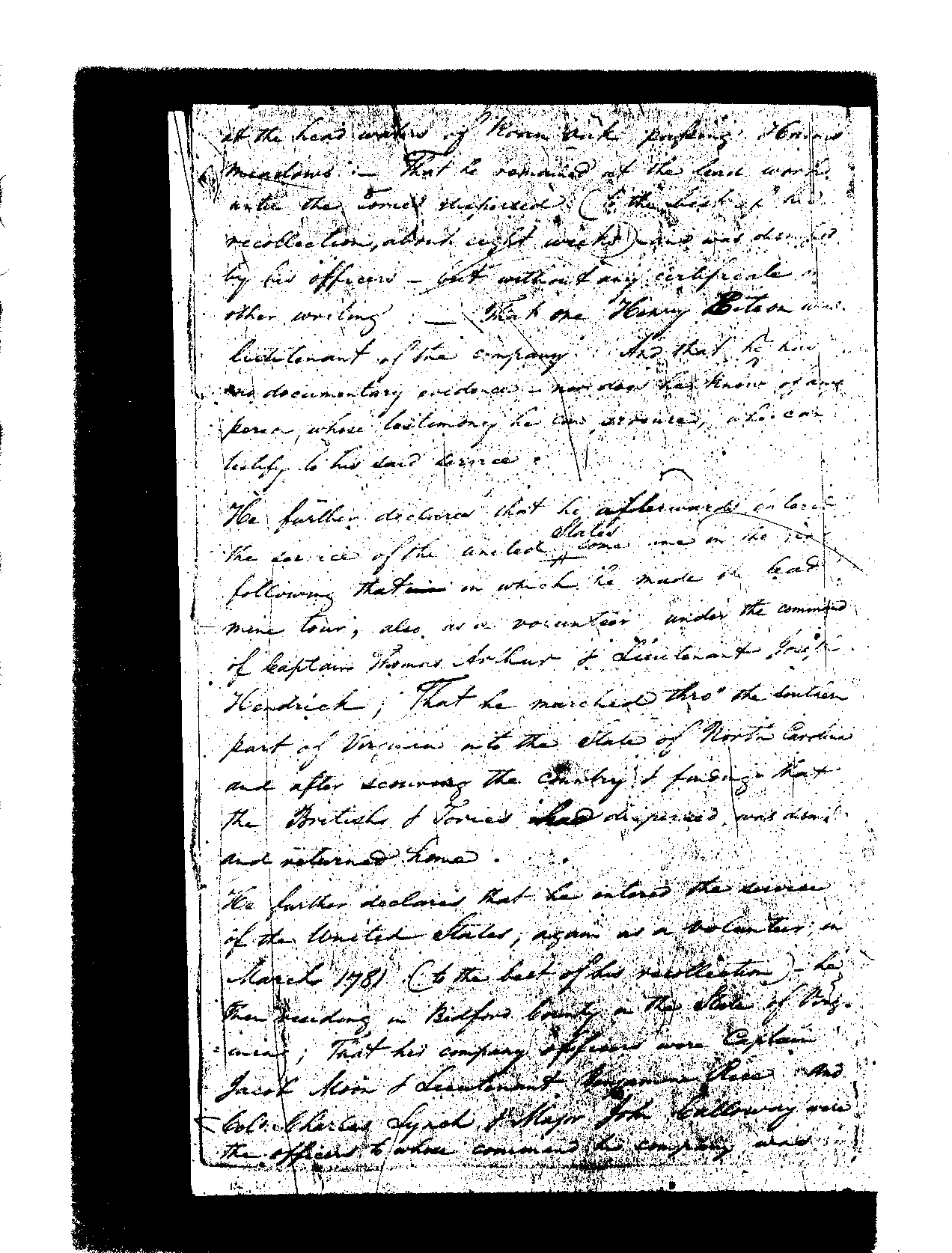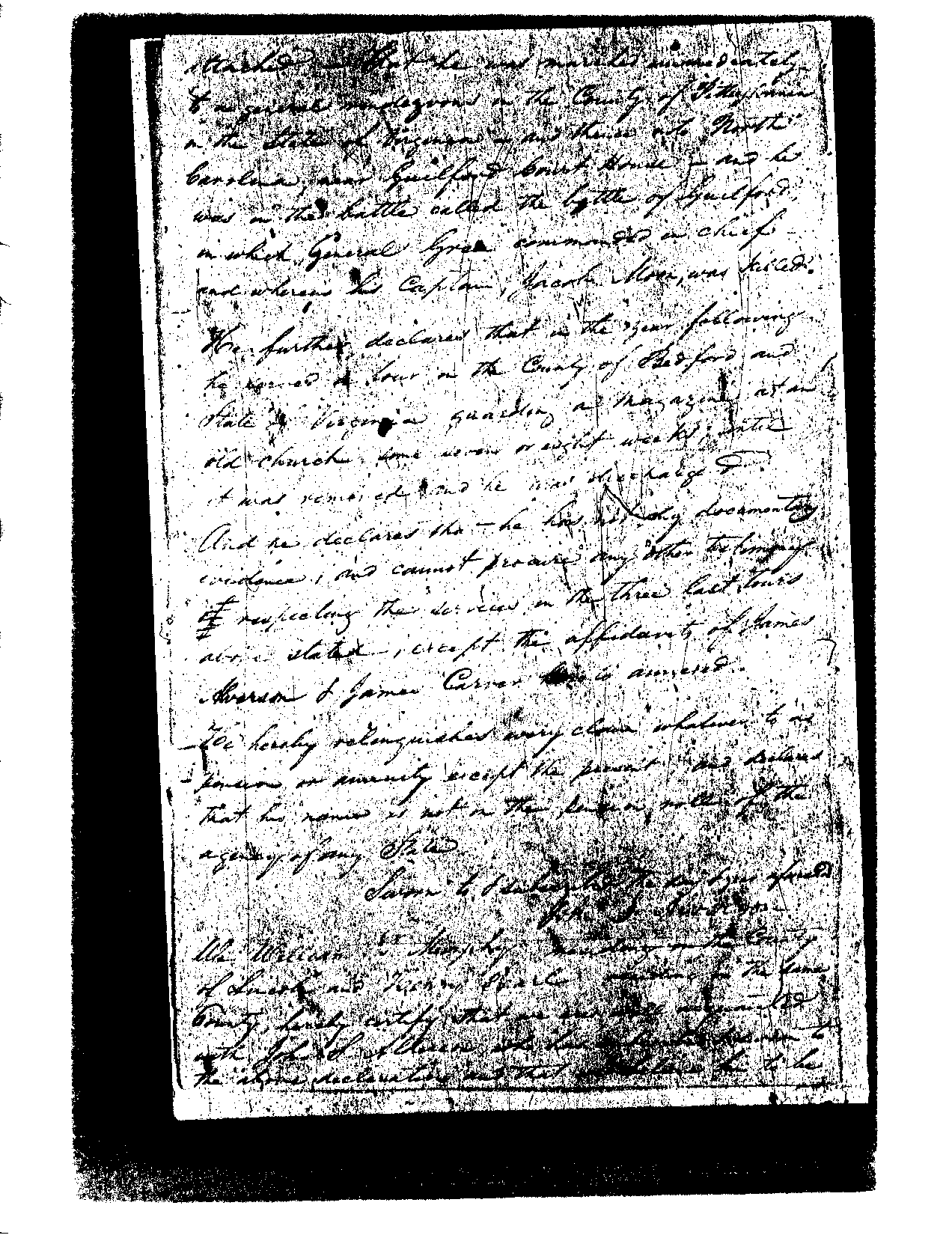 Kentucly Land Warrants:
Alverson, John S., 139 acres, Book B, p. 521, date surveyed June 28, 1817, Lincoln Co, on Buck Creek
Alverson, John S. 150 acres, Book N, p. 21, surveyed Oct 22, 1822, Lincoln Co, on the fork of Buck Creek
S.30819
John Spencer Alverson was listed in the 1840 census of pensioners in Lincoln Co Ky at the age of 85.
John Spencer Alverson was born about 1755, of Bedford Co Va, and died after 1840 in Lincoln Co Ky. His wife's name was Sally. They had a son John B., born about 1800 in Va., m. 1st 1817 Elizabeth Burton, 1 ch. Lucy Jane. John B m. 2nd Sophia Stafford.
John Spencer moved with his family to Lincoln Co Ky.
John S. had a brother James who moved to Madison Co Ky.