Alverson in New York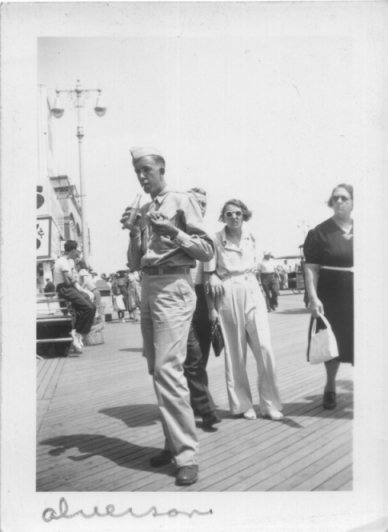 I received these pictures from our news director whose father passed away last week. The pictures were made in 1941 in New York. Mr. Shory, the short gentleman, and this Alverson were stationed together in South Carolina before the war. Alverson was sent to North Africa and there is an outside chance that this could be Robert Earl Alverson from Hazel Green, Alabama. If this is in fact who it is he was killed, I believe, at Anzio. I really believe someone would love to have copies of these pictures.
Pictures shared by Bob Alverson of Huntsville, Ala.